Introducing Air Cleaner Hire from Acclimatise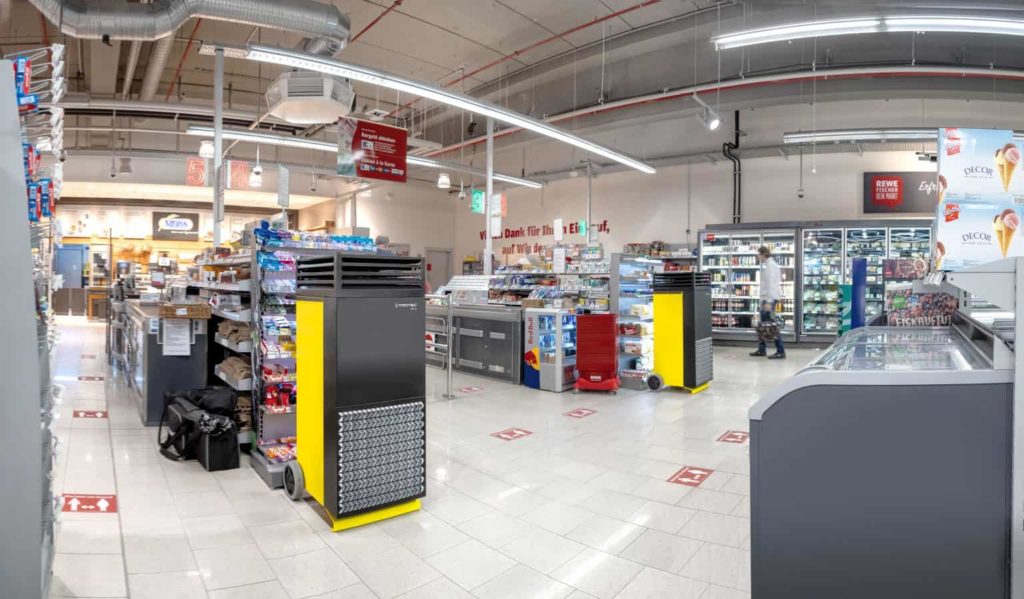 At Acclimatise, we launched a fleet of air cleaners, air purifiers, and recently air disinfectors that use the latest technology to ensure peak air quality in your space. The units themselves in our fleet of air cleaners for hire are compact, mobile, and plug-and-go. They offer brilliantly effective solutions to both homes and businesses by removing contaminants, viruses, and other pollutants from the air.
Providing a healthier, cleaner environment for your staff or family is incredibly important in these times. But we know that not everyone has the infrastructure to support large equipment, which is why we supply these smaller but powerful units to anyone who feels they are at risk for airborne pollutants.
Vertical Heater / Thermal Disinfector TES 200
The TES 200 uses heat, with a target surface temperature of up to 65 degrees Celsius, that pulls in air and eliminates airborne pathogens like SARS, coronavirus, hepatitis, and influenza. In our current climate, this popular model can reduce the spread of infectious bodies in the air. This reduces the likelihood of spreading infection between occupants of a room in which this air disinfector for hire is located.
This air cleaner offers many benefits, including air pollution control and virus filtering. This air cleaner for hire was designed for high traffic areas, such as in shops and other public indoor areas. This high-capacity filtration and decontamination technology filters 99.995% of the pathogenic viruses, dust and micro fibres of paper and textiles from the room.
Unlike traditional chemical cleaning methods, air disinfectors like these don't leave behind smells or potentially dangerous residues that can damage you or the environment.
To find out more about our line of air cleaning hire products, visit our website or get in touch by calling us on 01782 595 969 or emailing us at rental@acclimatise.net.