Events Hire
Events HVAC, Refrigeration And Catering Hire
We've earned a well-founded reputation across europe for providing a tailored,
quality service grounded in responsive design and accommodation.
Owing to the unique, high-pressure nature of the events industry, clients require technology and solutions that they can rely on to cover the minute details, affording them the clarity of mind to focus on the wider picture. Acclimatise appreciate this, which is why leading names in the UK events industry choose us to supply a range of temperature control and power generation units to some of the country's most prestigious occasions.
Flexible – Acclimatise recognise that each event is unique, and comes with its own set of stipulations, requirements and goals. To properly address these requirements, Acclimatise offer bespoke rental solutions to every client and event we work with. By tailoring solutions closely to the individual event's requirements.
Seamless – Our engineers specialise in offering a non-invasive installation process, working in conjunction with event staff and to strict project timelines. By specification, the technology we design and install prioritises discretion, blending effortlessly into the surrounding environment and producing minimal noise.
Authoritative – We provide a wide array of popular modular devices, giving clients an unprecedented level of control over factors like temperature, climate and humidity; thus, our solutions are suitable for a variety of corporate and sporting events, as well as public performances. We even offer a vast range of ventilation systems for hire, including individual components such as variable speed fans, air movers and air conditioners. It's our ethos to give the client the utmost authority over core aspects of the event, making for an inherently tailored, memorable experience.
Tailored Event Solutions: from Generator Hire to Full Climate Control
With so much pressure riding on a single occasion, don't leave the success of your event to chance. We will have standby engineers at the ready to ensure smooth running during your event. Choose Acclimatise for all of your temperature control and power generation needs, and benefit from an organisation with an international reputation for discreet, high-quality solutions.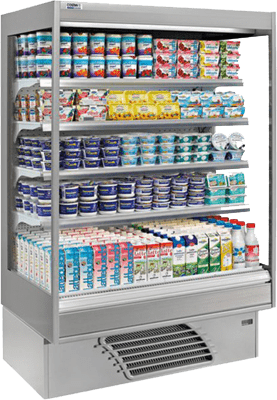 Refrigeration And Catering Equipment
We hire an extensive range of refrigeration, including fridges, freezers, display coolers, cooling cabinets and much more. In addition, we can provide all the catering equipment needed to create a kitchen, café or demo kitchen area for any stand size.
Our units are all selected from high quality suppliers globally allowing us to provide you with quality brands, with reliability, functionality and durability in mind.
When you have Cross Rental Services as your official refrigeration contractor you can expect a completely personalised service, from customised order forms to a dedicated account manager that will liaise with each customer and the stand building team to ensure a smooth installation and set up. Our events team includes an experienced installation crew and an engineer that remains on site for the duration of the event to assist customers.
To further enhance our events offering, some units are suitable for you to add your own bespoke marketing promotional branding, allowing you to create a totally unique and engaging event stand – Click Here To View Our Full Product Range
Services
Event Sectors Served
Fashion shows
Royal engagements
Flower shows
Exhibitions
Music events
Live entertainment
Gaming events