Standalone Solution | Air to Air Heat Pumps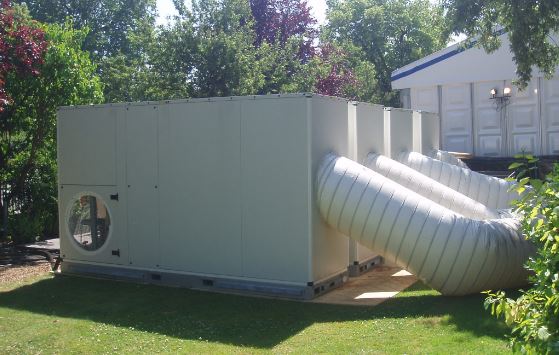 If you're based in the industrial sector and find yourself in need of some heating and cooling reinforcement, then our air to air heat pump hire may well be the temperature control solution for you. Whatever your budget, this affordable but efficient option lets you create the ideal workplace environment without undue pressure.
In One Fell Swoop
Having all your bases covered affords you some peace of mind. Here at Acclimatise, our industrial air to air heat pumps work to deliver exactly that. Capably blowing hot and cold air, these adaptable units can even play a part in large-scale industrial temperature control, regardless of their standalone status. Seamlessly integrating with our ducting and ventilation components, it's possible to control temperatures throughout your premises from one room to the next.
A Low Maintenance Option
Gone are the days of tinkering about with complex temperature regulation units. Designed with the non-specialist in mind, our air to air heat pumps take their independence seriously. Thanks to a network of sensors, they carefully regulate temperatures to ensure that the pre-determined setting is maintained without you making any time-consuming manual adjustments. In this way, entrusting your temperature regulation to these adaptive units promotes business continuity, letting you refocus on the more pressing issues of the day.
Whatever situation you're pre-empting, this non-intrusive temperature control system industriously and quietly gets on with the job at hand. For more details on these efficient, non-intrusive units, see our full air to air heat pump specification online today. Alternatively, you can give our friendly team a call on 01782 595 969 with any enquiries.