Choosing Acclimatise for Rental Boilers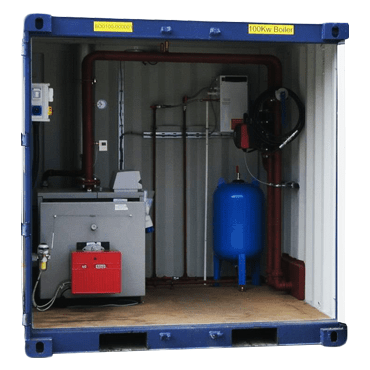 Rental boilers are employed by businesses for many reasons and whether it's to meet increased demand, to provide heating to a new part of the infrastructure or to cover the gap after a breakdown, Acclimatise can provide a boiler solution that is the best choice for your business. By offering flexibility, efficiency and bespoke rental boiler solutions, we've built a reputation for being the first port of call for temporary heating and hot water.
Bespoke
Our rental boiler units are available in varying capacities starting with 50kW models and ranging all the way up to 1000kW. However, if a business requires a higher wattage, all of our units are scalable meaning we can quickly set up another piece of equipment that improves the wattage and provides exactly what is required for the business. We ensure that the solutions we provide meet and exceed the unique requirements of the premises but without being too much in terms of cost and running, making it a cost-effective solution.
Flexibility
All of our rental boilers are built-in self-contained casing and have a small footprint, making them easy to slot into small rooms and tight spaces. Our team don't just supply the units and then leave, however, we are fully responsible for the installation of your boilers and handle the logistics of getting them into position, even if it is in a hard-to-reach area. If a boiler needs to be far away from the building or out in the open, then we can supply generators and a range of other products which can help to support the installation.
Efficiency
Acclimatise boilers are built in-house by expert engineers and are designed using the latest technological advancements making them fuel-efficient and reliable. Our experts are on hand to advise about the most efficient solution for your needs and can provide information on a wide range of power and fuel options too.
If you want to learn more about our rental boilers, you can visit our website or contact us on 01782 595 969 or via rental@acclimatise.net.