Don't Go off the Boil | Boiler Hire | Acclimatise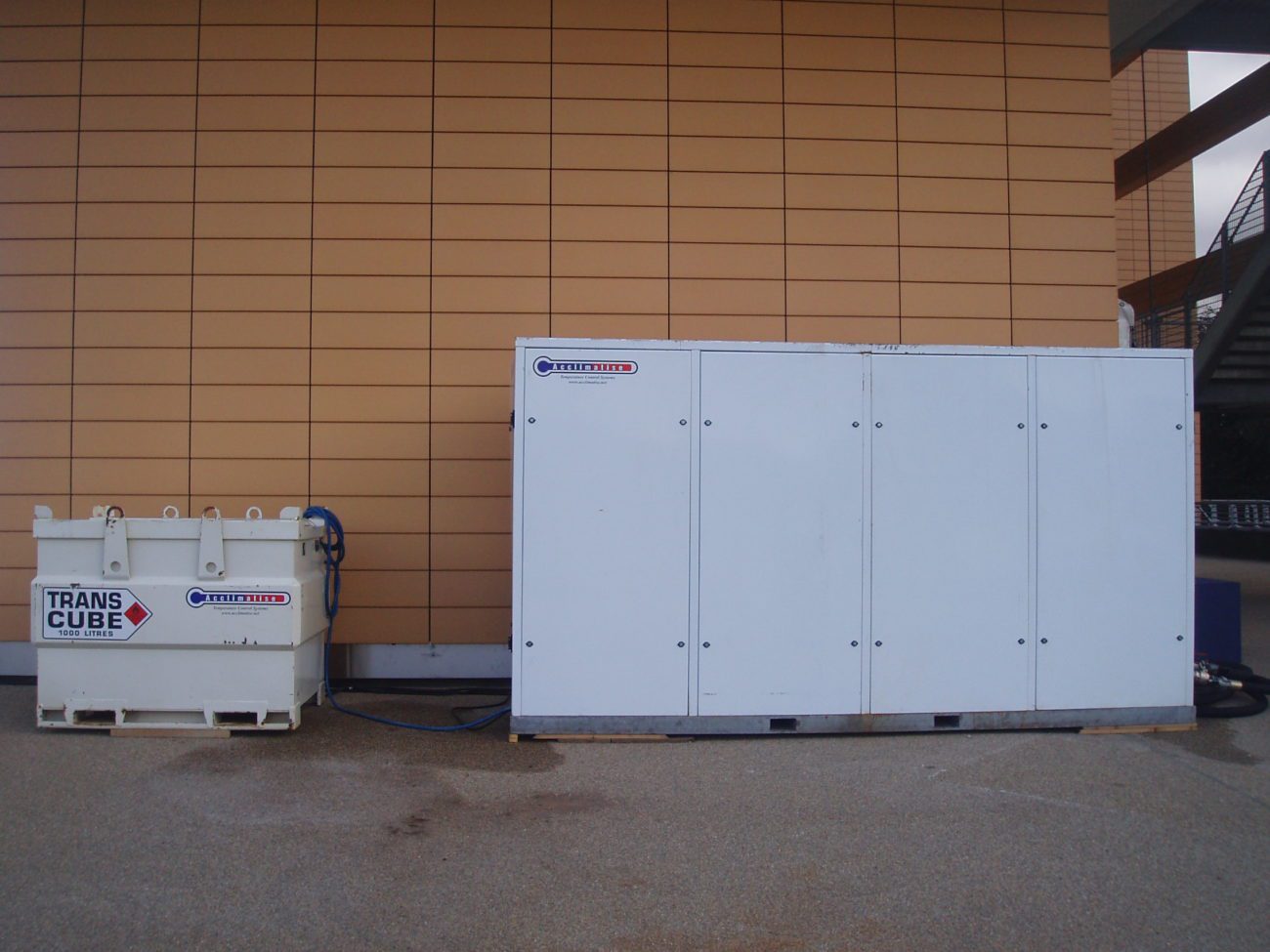 The winter months may be on their way out, but that's no reason to discount an efficient heating solution. From supplying care homes to fitting out industrial premises, our extensive temporary boiler hire enables your business to benefit from a fully functional heating system. In short, your productivity needn't go off the boil.
Every Variety for Every Situation
After all, no two jobs are ever the same. Working from this premise, our fleet of boilers accommodate for a range of requirements. Concerned about the available space you have to fit a unit? There's no need to worry with our diverse range of boiler sizes. What's more, using various different fuel types and a whole spectrum of heat capacities from 50 kW up to 1000 kW, your individual business needs are readily accounted for. Don't be fooled into thinking the installation marks the end of our service. Our committed engineers remain constantly available to dispense technical assistance as and when it's needed, so you're never left high and dry.
In Hot Water?
Unfortunately, hitting a crisis point with old boiler systems is never predictable. In this way, Acclimatise urges its clients to invest in new, efficient heating and hot water solutions. By delivering our temporary boiler rental, you can ensure that your premises remain well heated throughout the installation of your permanent system. If, however, you're unlucky enough to have had a major malfunction with your current boiler, our 24/7 response team is ready and waiting to carry out their thorough site survey. Following this, we provide you with a suitable interim solution, all without delay. With each boiler unit designed to integrate with any pre-existing plumbing and piping systems, excessive downtime isn't a problem.
Get onside with our proficient heating systems to keep your personnel productive. Just contact us today on 01782 595 969 for your intermediate solution. Alternatively, email all enquiries to sales@acclimatise.net.