Keeping Cool in a Crisis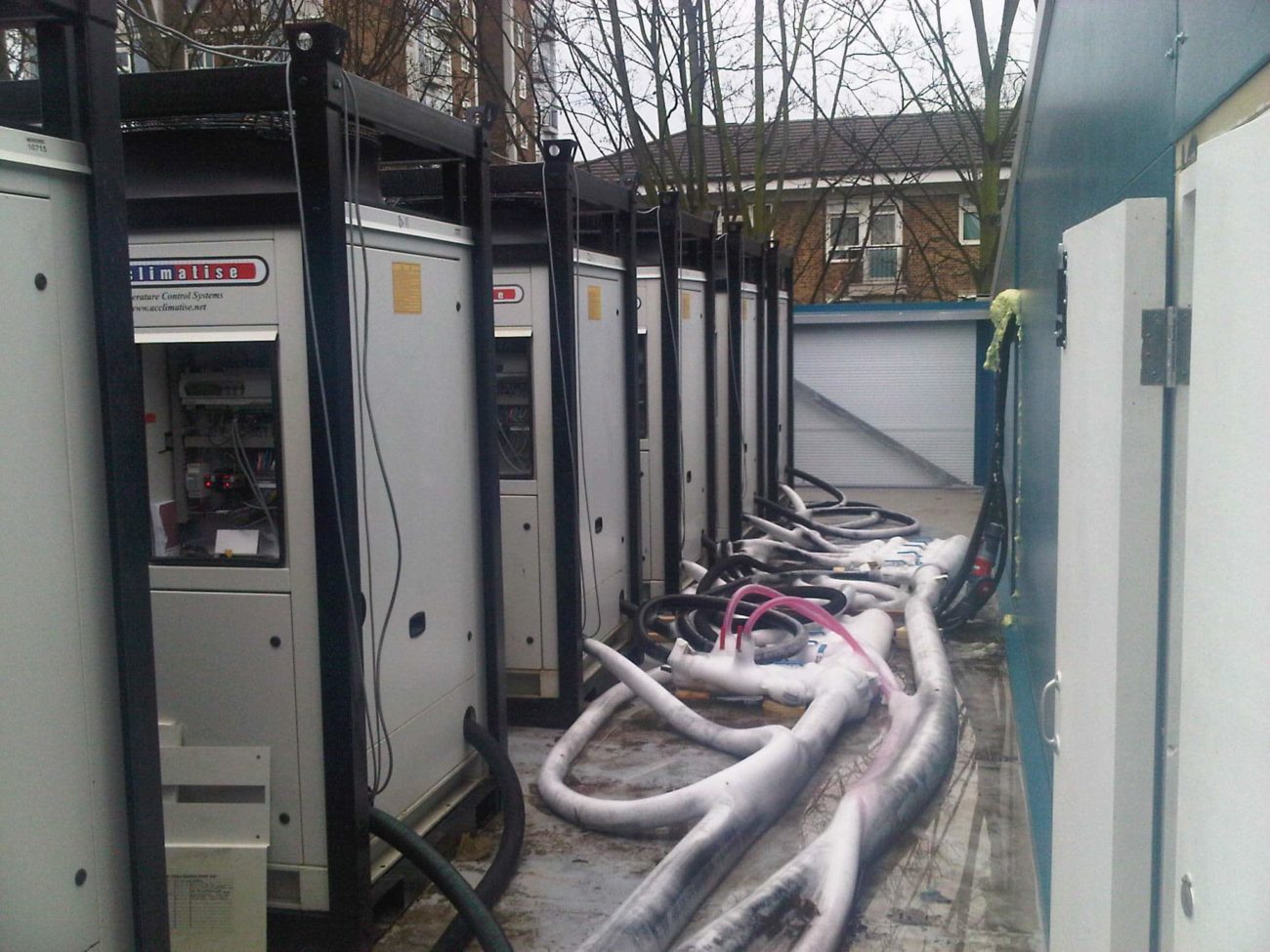 Disasters aren't always avoidable but when they do strike, having a pre-determined contingency plan provides a good foundation for keeping things under control. If a temperature emergency occurs are you ready to cool things down and keep a crisis at bay?
 Rapid Recovery
When boilers or chillers malfunction, the order of business has a tendency to veer off-piste. Should this be the case, we understand that you require a solution that will get you back on track, fast.  That's why with Acclimatise's temporary cooling and heating solutions, rapid dispatch and installation comes as standard, as we strive to get your business back up and running in the shortest possible time frame. Our team understands that breakdowns don't always happen between 9-5, so we have our experts on hand 24/7, to ease you through an emergency and set the ball rolling on your emergency solution.
Meet Demand
Mishaps seem to strike at the most inconvenient of times, be it in your busiest month or just before a major inspection. Forming a backup plan which takes into account all business variables is vital in ensuring the smooth running of day to day order and maintaining productivity. Whether you're expecting hoards of customers or have a big order waiting in the wings, using Acclimatise's temperature control systems, you can breathe easy. Our professional engineers conduct a meticulous site survey and provide a perfectly tailored solution for your exacting requirements, so you can bank on us to deliver in your time of need.
Halting the Hassle
Glitches in boilers or chillers can create stress in the workplace, so the last thing you need is a loud or unsightly rental solution adding to your list of concerns. That's why all our rental units are carefully positioned and installed to be as inconspicuous as possible. This allows your premises to maintain efficient temperature control without causing disruption to your work environment.
Come what may, ensure that Acclimatise is part of your company's contingency plan. Our temperature control services will help take the load off, keeping you on top of your business game. If you have any enquiries or would like more information about our temporary boiler hire, chiller rental or HVAC systems, visit our website or email rental@acclimatise.net.