Comprehensive Chiller Hire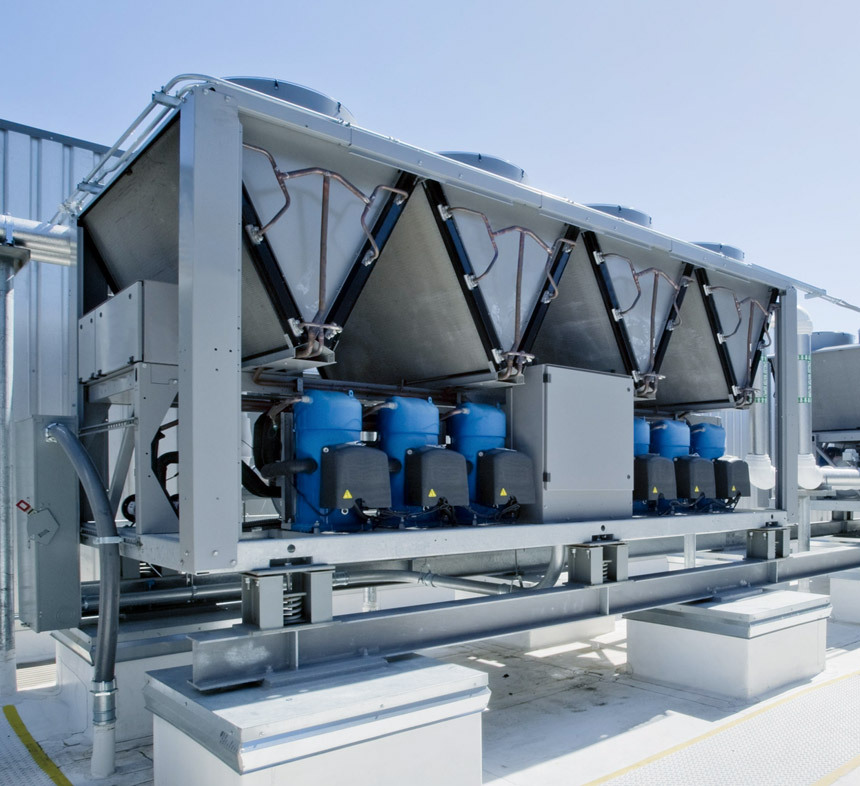 Many commercial businesses rely on temporary chiller hire to provide exceptional products and services to their customers.
Whether that means using temporary chiller hire to keep a cool and balmy environment or to keep critical temperature zones under control; our team of experts ensure that we deliver a comprehensive solution, no matter what the industry or application.
Acclimatise has modern range of temporary chillers offer reliable energy efficient cooling performance.
Air cooled chillers from 5kW to 750kW

Heat pump options – heating and cooling from one unit

Integral pump and tank options

Bespoke project management – design and build
On Hand
We are proud to offer a fully comprehensive service from start to finish and will install them in a fast and efficient manner as well as provide ongoing support for as long as they are in place 24/7/365 . Starting with our initial site survey, we meticulously examine all variables and gain a full understanding of the ins and outs if the temperature infrastructure, ensuring that we can provide the very best solution for your needs.
Experienced
What makes Acclimatise one of the first choices in chiller hire, is our extremely experienced team who have worked across industries and hold specialist knowledge on all of our units and their benefits.
Whether you're looking for a single unit to increase your buildings cool output or require a fleet of chillers to create a cold room, our team will advise and provide on the best wattages, placements and collaborations with other products to ensure your needs are met.
Adaptive
Our team understand that things change quickly in the commercial sector and chiller breakdowns can have drastic consequences on your business. That's why we can offer service such as remote monitoring, where we will keep a close eye on your temporary units and will be able to fix or alter anything necessary, without needing to visit your site.
To find out more about our temporary chiller hire and how it can help your business, call us on
01782 595 969
.