Putting the Chill into Summer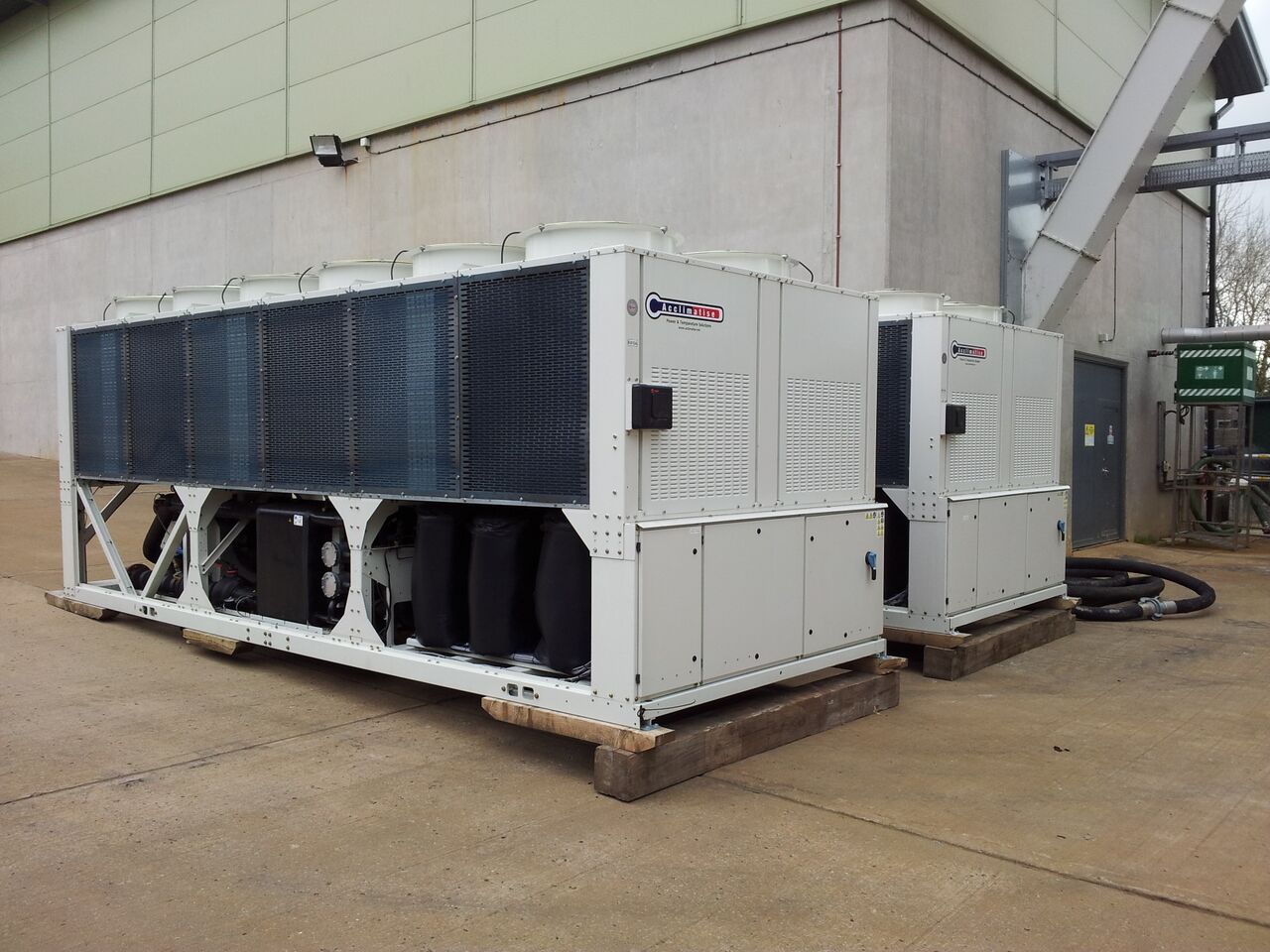 With chiller hire season approaching, you should ensure you start looking at your options sooner rather than later. The increasing temperatures in the summer in recent years mean you should be looking to arrange an effective cooling solution for your business if your current infrastructure doesn't have enough capacity to support summer temperatures.
We provide effective chiller hire for a range of different sectors. Our fleet of industry leading chillers includes water and air cooled chillers, non-ferrous and low temperature chillers, which can bring temperatures as low as -45°. They're built in-house by experts to stringent cost- and fuel-efficiency standards, in sizes ranging from 20kW to 1000kW. In addition, they're housed in self-contained casing with a small footprint to ensure they can fit into even the tightest corners.
 At Acclimatise we understand that keeping food fresh is absolutely imperative. Whether you're harvesting and freezing, producing dairy products, or storing food in a restaurant or supermarket, Acclimatise can support you with our bespoke chiller hire solutions. Our systems are modular and therefore scalable, with the ability to fit right into your current infrastructure.
Agriculture – Livestock & Grain Storage
The wellbeing of livestock is essential for anyone working in agriculture and with hot summers ahead that can become a challenge. Similarly, any extreme temperatures can have negative effects on storage of products like dairy and grains. You can rely on Acclimatise to carry out a comprehensive site-survey, then turn up with exactly what you need and all of the required ancillary equipment. No matter how far into the countryside you are, we've HIAB lifted and even craned chiller into place.
Acclimatise also supply state of the art air handling units for offices, shops, and supermarkets. Ensuring an ambient temperature for both your staff and customers/clients is a key part of any corporate or retail business. You can rely on Acclimatise to supply the same impeccable solutions to you, as we would any of our industrial clients.
& More
If you don't see your sector on this list, we can still supply you with a tailored chiller hire package. Please visit our website to find out more or contact us on 01782 595 969 or via rental@acclimatise.net.