Temporary Chiller Hire for Essential Business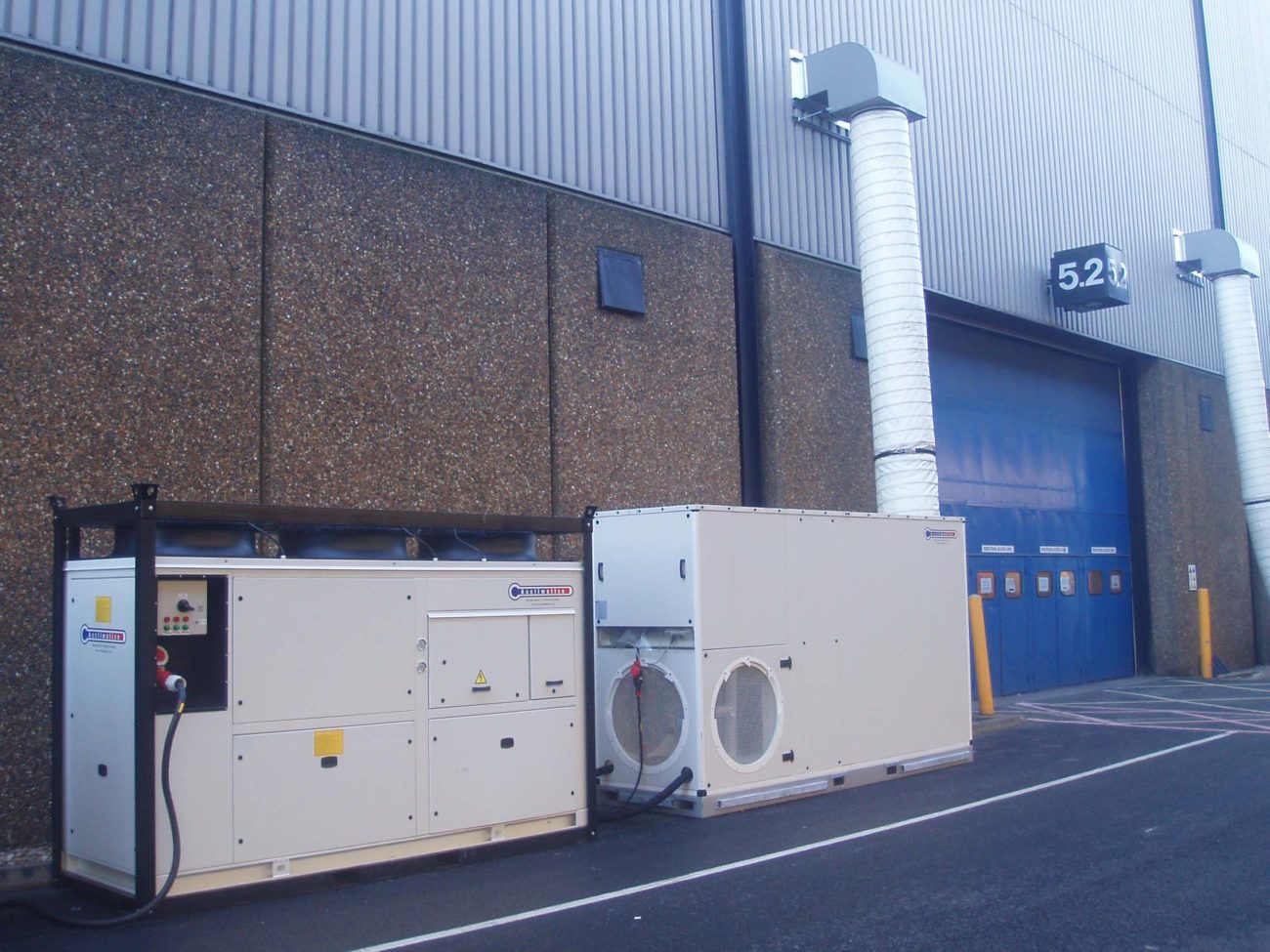 Acclimatise offers market-leading chiller hire solutions designed for a wealth of different uses, including all process cooling and commercial applications. We support businesses whose current infrastructure does not meet the current demand placed on them by factors like consumer demand and weather conditions. Whether this isn't the time for your business to invest or you need only temporary coverage, Acclimatise can provide effective chiller hire for the long or short term.
Our versatile fleet of chillers range from 20kW up to 1000kW – including water- and air-cooled chillers, non-ferrous and low temperature chillers – that have the capacity to cool down to anywhere between -10°c to -45°c.
These industrial chillers for hire are housed in self-contained casing and have a small footprint for ease of transportation but also because this makes them ideal for confined spaces, such as service yards, compounds, and plant rooms. In addition, we use as many ecologically friendly materials as possible and endeavour to always have incredible fuel efficiency.
Whatever your requirements, problem solving is our forte; our experts will conduct a thorough site survey at no cost or obligation to you, to ensure that we fully understand not only your current requirements but your projected requirements too.
We ensure to arrive with all ancillary equipment on-hand, making this a fast and easy installation, ready to meet exacting requirements and fit our systems directly into yours, maximising up-time and supporting your business reliably in a time of uncertainty.
If you're interested in finding out more about chiller hire with Acclimatise, please visit our website or contact us on 01782 595 969 or via rental@acclimatise.net.