Chiller Season: Things are Hotting Up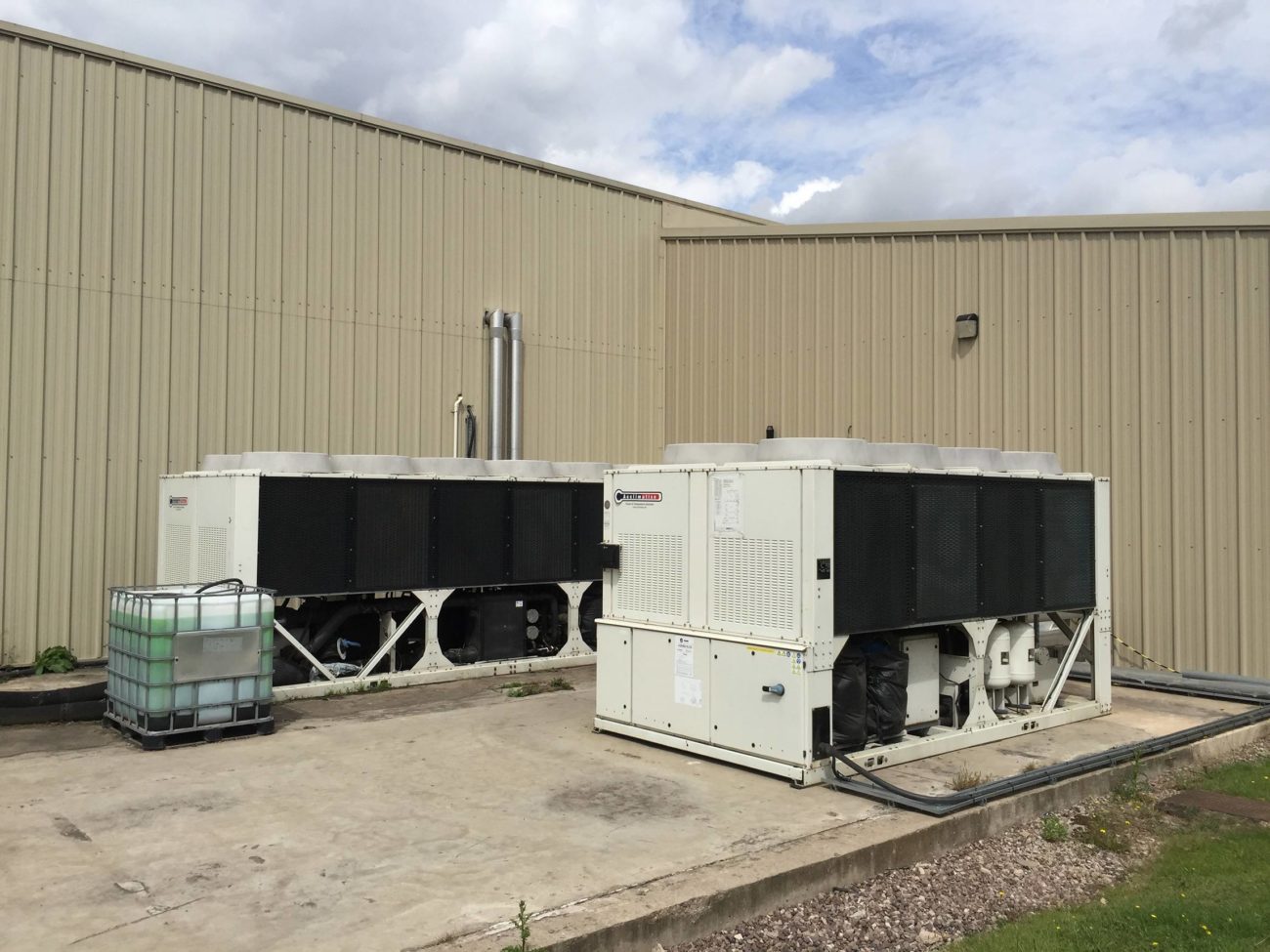 We've Got Chillers (They're Multiplying)
Every year we review and look to expand upon and improve our industry-leading chiller provision, as it's essential for us to stay at the forefront of the chiller hire sector – especially at this time of year.
We want our clients to know that they're getting the most efficient technology, the best service and the most in-depth expert knowledge when consulting with our team of engineers. Our current  fleet of rental chillers is comprised of some of the most efficient, quiet and effective systems available.
Different Industries, Different Applications
Having been in temperature control rental sector for many years now, we have a wealth of experience working within a great number of industries, each requiring temporary chillers for very different reasons and applications.
Whether it's seasonal boosting of process cooling for food production and storage companies or event cooling for prestigious summer soirees, Acclimatise will make ensure you have precision temperature control and completely dependable systems in place
Tailored Solutions Through Technical Assessments
Our team of highly-skilled engineers undertake site surveys in order to deliver completely tailored solutions. After the comprehensive technical assessment, they will put together product and system hire recommendations based on your exacting requirements.
We'll always be on-hand, from initial install to the end of the hire period, to ensure everything is working optimally and to answer any concerns you may have, including ongoing assessments and advice in the event that your circumstances and requirements change.
We provide a flexible service and can react fast to the changing needs of our clients, with rapid despatch and installation.
So whether you need a short or long term commercial chiller hire solution, contact us today on 01782 595 969 to speak to the industry experts.