Tips on Temperature | Industrial Cooling Hire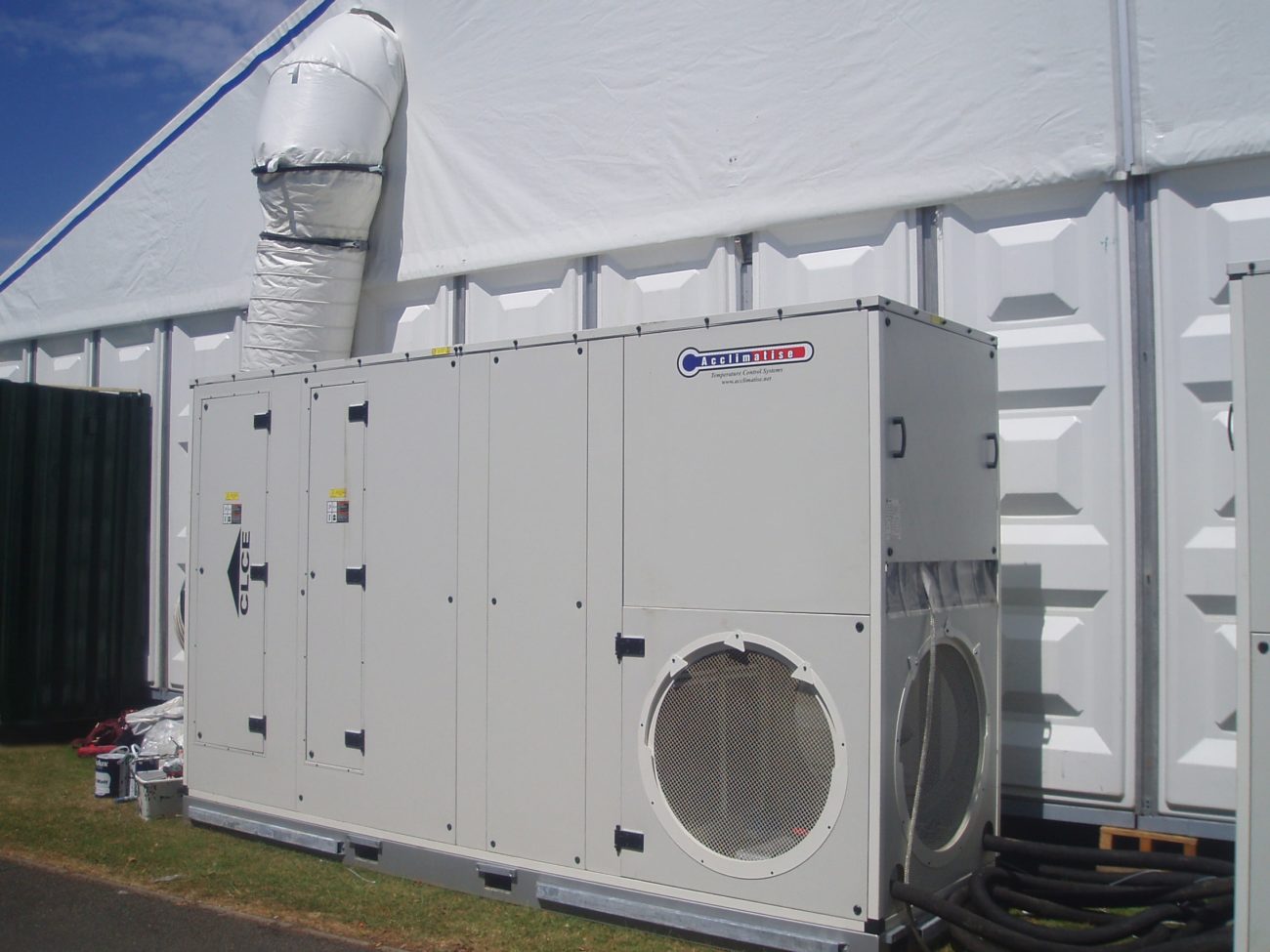 Don't be duped into spending more than you need to on your rental temperature control solutions. Find out our top tips on getting cost-effective industrial HVAC rental installed at your workplace or event.
Tailor It
Having a system that fully accounts for your premise's precise needs is essential. Choose an industrial HVAC hire system that disregards this and you're likely to inadvertently waste energy on inefficient temperature regulation, resulting in a pricey monthly bill. By calling on Acclimatise, our team of experienced temperature engineers get to work conducting a careful site survey to establish the exact areas of need and the most suitable state-of-the-art rental HVAC equipment. From providing industrial ventilation hire for major sporting events to installing temporary commercial heating systems in the hospitality sector, Acclimatise has a wealth of experience in designing bespoke temperature control plans.
Perfect It
The phrase 'you get what you pay for,' really does ring true when it comes to locating interim temperature control systems. What might initially sound like a once-in-a-lifetime deal can all too often mean cutting corners, resulting in needless expense and complication. With our market-leading HVAC rental units, our experts adeptly integrate cutting-edge heating and cooling equipment with your existing systems, letting your business benefit from advanced temperature regulation technology.
Maintain It
Acclimatise offers thorough after-care services that comprehensively cover your maintenance and repair needs. By choosing our rental options, you needn't worry about potential failures and the ensuing cost involved. Our contingency temperature control solutions pro-actively prevent crises with consistent technical advice and aftercare assistance.
For your free site survey or any enquiries, please don't hesitate to contact our team on 01782 595 969 or email rental@acclimatise.net.