The Versatile Choice: Chiller Hire | Acclimatise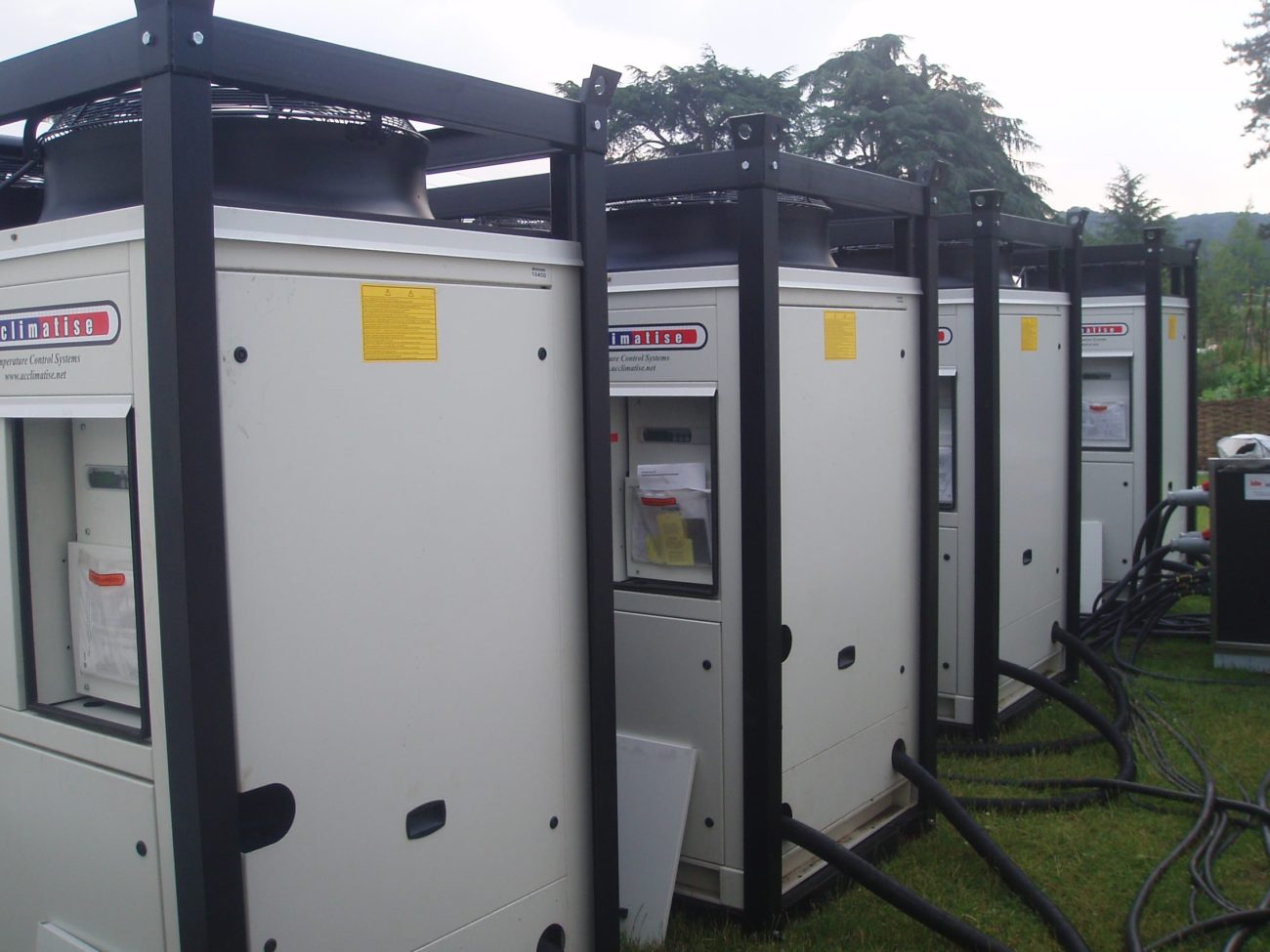 Wealth of Choice
Knowing you have an abundance of choice to fall back on is always reassuring. Here at Acclimatise, our versatile commercial chiller hire solutions reflect the vast range of temperature control scenarios your business may encounter. Learn how your business' temperature regulation can rely on our array of rental cooling solutions.
On Your Terms
From food manufacture businesses in need of reliable chillers to event cooling, our chiller hire is available either long or short-term: whatever best suits you. Following on from our technical assessment of your premises, our engineers present you with their product recommendations. Whether it's one of our fluid chillers, a dry air cooler or an entirely bespoke cooling solution, your requirements are placed at the forefront of our solution design.
Flexible Functionality
As we've alluded to, a challenging temperature control situation can strike any business at any given moment. Offering our rapid dispatch and installation, it's possible for your business to overcome emergency scenarios virtually unscathed. Alternatively, you may simply wish to recruit some reinforcement for times of greater seasonal demand? Regardless of the situation, our chiller units boast an adaptive design, allowing them to be integrated seamlessly and swiftly into your pre-existing networks.
Versatile, flexible and dependable, you can see our full chiller rental specifications online today. Please don't hesitate to contact us on 01782 595 969 to discuss your requirements in detail.