Temperature Hire to Keep Services Live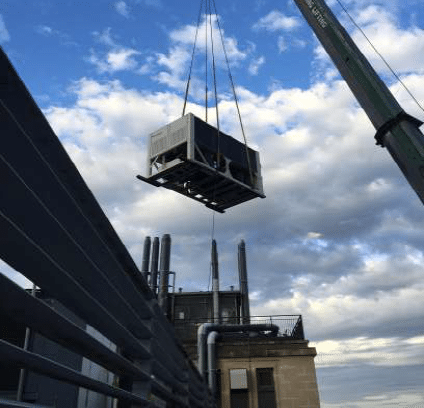 When a business suffers a boiler or chiller breakdown, the consequences can be expensive, inconvenient, and time-consuming. Although ideally, no organisation wants to suffer these setbacks, it is imperative to prepare for all eventualities and have a well thought out and easily accessible disaster recovery plan in place, for when disaster strikes.
Speedy Recovery
If a chiller or boiler malfunctions, inevitably business will suffer some downtime and things can get a little chaotic. Getting back on track fast is key to minimising both disruption and costs and it's important to know who to call to get you up and running again. Acclimatise can help to keep crisis at bay with our temporary heating and cooling solutions that come with rapid dispatch and efficient installation, getting business back to normal in the shortest possible timeframe.
Fluctuating Demands
Disaster tends to strike at the most inconvenient of times, either during a busy period or before a major milestone. Ensuring the smooth running of day to day business and maintaining output levels, involves creating a backup plan that takes into account all business variables. This can mean documenting everything from delivery times, expected stock levels and busy periods, to ensure that your disaster recovery team have every ounce of information necessary to form the right solution. Acclimatise always conduct a meticulous site survey, ensuring we know the key points of existing systems so that we can seamlessly integrate or temporary temperature solutions.
Cool Things Down
Above all, glitches in boilers or chillers can create unnecessary stress in the workplace and the last thing a company needs in this situation is an unsightly, loud rental solution adding to the list of concerns. With Acclimatise's temporary temperature solutions, our units are positioned and installed as inconspicuously as possible, so the premises can maintain efficient temperature control, without disruption to the working environment.