Industrial Heater Hire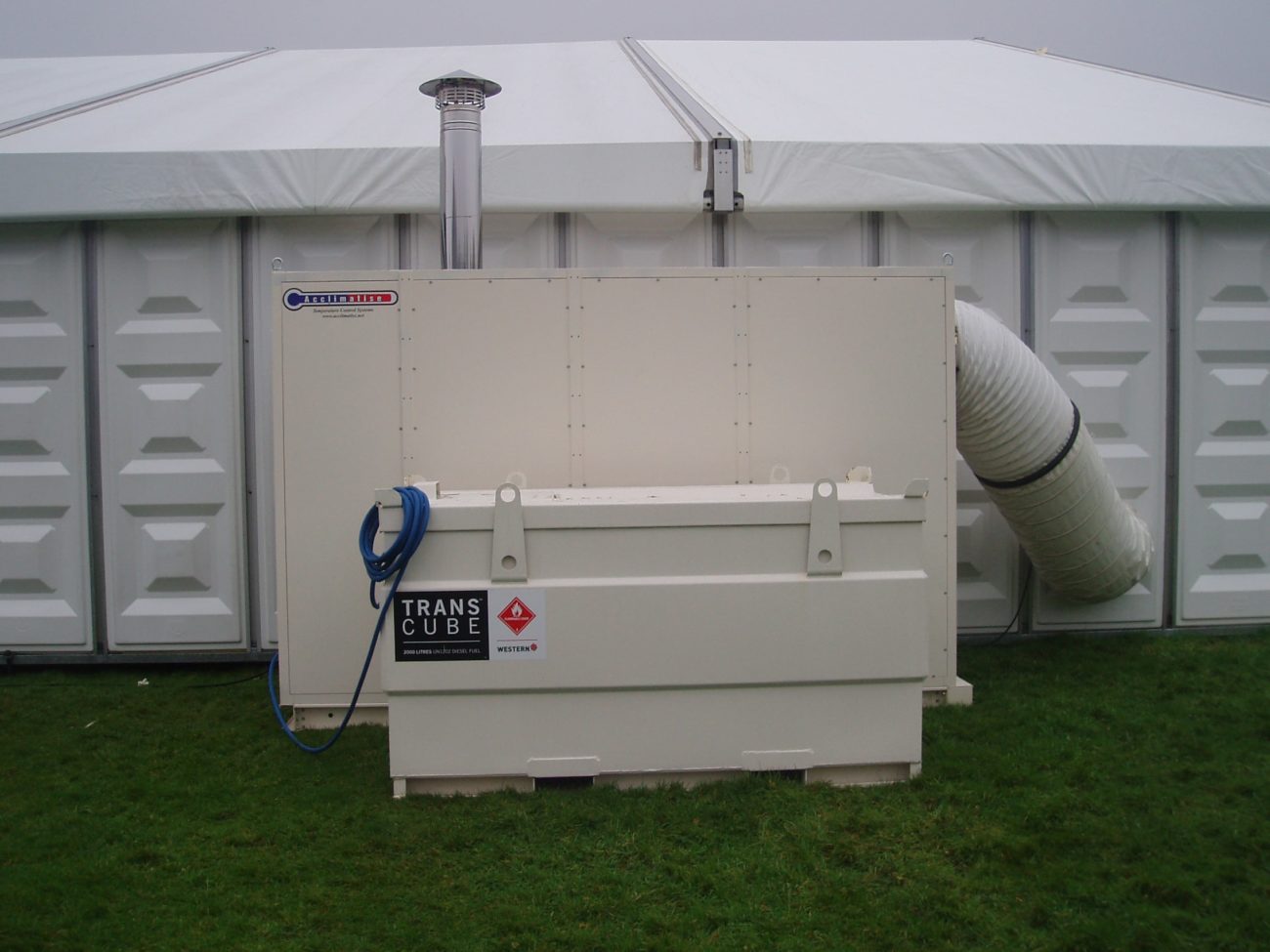 It's imperative for responsible, well-organised building owners and custodians to know how to best mitigate heating problems due to equipment failure, and also have a company to call on when scheduled maintenance necessitates a  temporary industrial heater hire arrangement with a reliable vendor.
Acclimatise fulfill both of these roles perfectly. We are the industrial heater rental firm of choice for countless businesses and public sector bodies across the UK and Europe. With out 24/7, 365 service we can meet and supplement even the most demanding heating needs, from hospitals and residential homes to large temperature-dependent factories and warehouses.
With our extensive range of portable indirect-fired heaters we can offer a truly market-leading service. Our industrial heater hire units can be installed and set up to quickly restore warm, clean air into practically any environment. We are  well-experienced in devising solutions to suit a range of applications across the commercial, industrial and events sectors and are able to react to situations quickly, on a nationwide basis.
Not just for emergencies
It's not just emergency situations where a heater hire solution may prove more prudent than an industrial heater purchase. Cost efficiency is another great reason to consider short to long-term renting, and we can help you do the maths if you're exploring such options! Our heater rental service is entirely flexible, allowing us to provide bespoke heating solutions tailored to your unique requirements. Furthermore, scalability is always considered when our engineers are designing a heating solution, as we want to be able to adapt to changing environmental circumstances and other variables, without delay of fuss. In doing so, our heater hires are incredibly efficient because we only recommend installing systems which meet your likely ongoing requirements, safe in the knowledge that if you do require more capacity or output, we can meet the demand quickly and without major disruption.
Our 'green' credentials
In a bid to reflect the changing landscape of energy consumption and progressive ecological values, our range of heater rental units come with a number of different fuel options, making our solutions up there with the most environmentally friendly on the UK market. To find out more about fuel options, efficiency and ecological considerations, speak to one of our team.
So for cost-effective, reliable and efficient industrial heater hire solutions for commercial ventures, events, residential buildings or any other situation, call Acclimatise now on 01782 595 969.