Comprehensive Temperature Control Rental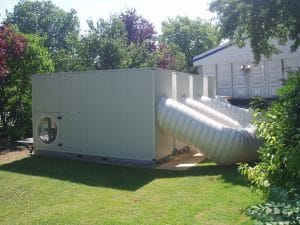 While temperature control rental installation is an incredibly important part of any boiler, chiller or air conditioning hire package, acclimatise go above and beyond in our responsibilities. Yes, we pride ourselves of fast, efficient and tidy installations that slot seamlessly into existing networks thanks to our unique turnkey design, but we also provide a precise planning process, monitoring and maintenance which has helped us become a market-leading force in temperature control rental.
Precise Plan
Whether a business requires chiller hire or boiler hire, our engineers tailor our service to the exacting requirements of the company we are providing for. We recognise that all businesses are different and so a one size fits all temperature control rental solution is not viable. By first completing a meticulous site survey, our experienced team provide recommendations and collaborate with clients to produce an intricate plan that meets all the business needs and has scalability, should demand increase or decrease.
Monitoring and Maintaining
Our commitment to quality doesn't end once the units are installed, our team are on hand to provide maintenance and monitoring, should it be required. By offering a remote monitoring service, our team can maintain critical temperature, assess the efficiency of systems and make changes to it all without needing to disrupt business or even visit the site. We work closely with our clients after installation and provide parts and maintenance services so that we can guarantee efficiency and effective temperature control rental for the duration of the loan period.
For more information about any of our temperature control rental units, visit our website today or get in touch with our team on 01782 595 969.