Temperature Control for Warehouses and Factories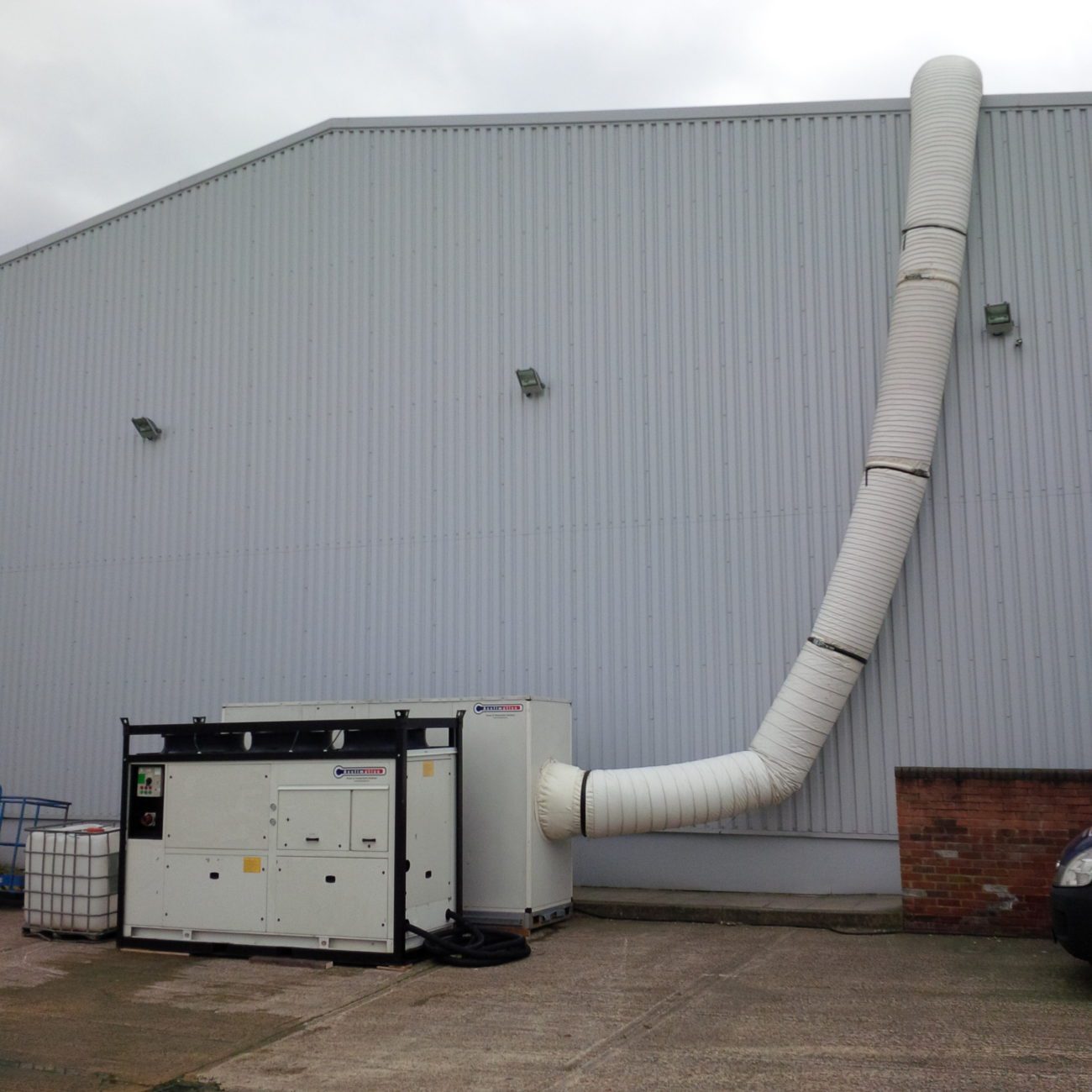 Warehouses and factories present a unique challenge in terms of climate control with large vast spaces, rolling doors that can quickly alter the temperature and conductive construction materials. Couple that with critical temperature demands in food warehouses, heat generated from machinery in production line factories means the 'temperature map' of these workplaces can be unusual with both hot and cold hot spots to manage.
These dramatic rises and drops can not only be uncomfortable for the staff in the workplace but can affect the output of the business, particularly if produce or a machine overheats. Maintaining an ambient temperature can be achieved by employing warm air rental solutions that run with built-in fans, to help move air and heat around the vast space. Heaters can be strategically placed, hung on walls or placed on floors to raise the temperature while the flow of air moves and evens out hot and cold spots, further away.
As heat rises, in spaces with high ceilings one of the more common issues is employees at ground level being uncomfortable and this destratification is essential to heating efficiency. Ceiling hung fans can help to redistribute the hot air above and make for a more well-rounded climate and an eco-friendlier space.
Whatever your warehouse or factory requires, Acclimatise offer free site surveys so that we can ensure our heating engineers can tailor solutions to your specifics. As one of the UK's leading temporary temperature control and air handling service providers, we can be trusted to install solutions that deliver and exceed the needs of the business.
Our solutions include boilers, oil-fired heaters and electric heaters, all of which are available in a range of sizes and power options. If you'd like to discuss factory heating solutions, then call us on 01782 595 969 or email rental@acclimatise.net.