Temperature Control Rental Solutions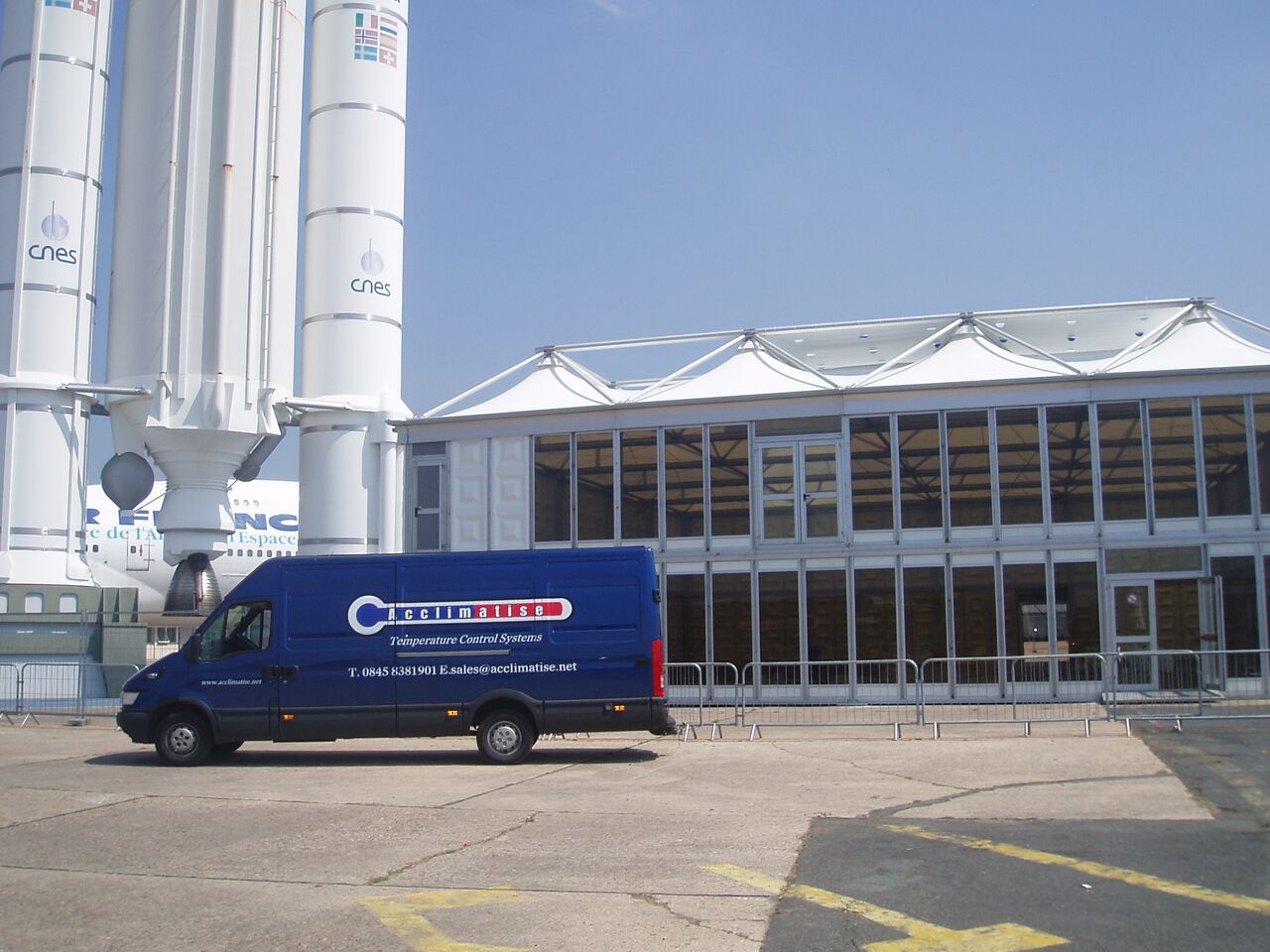 There are numerous reasons why maintaining precision control of environmental temperature is crucial for organisations. Whether it's keeping foodstuffs cold and safe or residents warm and comfortable, a few degrees here or there, or a few days (or hours) where control over temperature has been lost can have serious ramifications. There are also numerous reasons why renting systems is much more appropriate than buying them outright.
Acclimatise provide fast response, temporary heating and cooling solutions to a range of sectors including events, industrial and governmental projects. We also provide contingency for anticipated changes in requirements such as scheduled maintenance, seasonal increases in demand and Disaster Recovery Planning.  We're ISO accredited, and are committed to providing the most efficient, compact and ecologically friendly complete temperature control systems on the market.
Acclimatise provides services globally on both long and short term rental contracts and as we offer a 24 / 7 – 365 days a year emergency callout service, we are the people to turn to in a crisis – wherever you are in the country.
Boiler hire
For fully-controllable hot water and heating, our fleet of rental boilers represent an ecological, flexible alternative to the majority of solutions currently on the market. Taking into account the increasing pressure on companies to limit their carbon footprint, our boilers have been optimised to run on bio-fuel, diesel or gas, providing organisations with a cleaner method of heat generation.
Heater hire
Through our industry-leading heater rental service, Acclimatise aims to offer clients flexible and efficient solutions on both a short and long-term basis, whether unscheduled or planned. Our systems can be configured to suit a range of applications across the commercial, industrial and events sectors. Since our inception, Acclimatise have consistently delivered cost-effective solutions to companies both within and outside of the UK.
Chiller hire
Thanks to fast assessment, rapid dispatch and installation, we aim to provide a seamless rental service, integrating with existing infrastructure to allow for a continuous production process. Our rental chillers range from 20Kw to 1,000Kw and are some of the most efficient, quiet and effective systems currently available. Across our ranges of fluid chillers and dry air coolers, we're confident we can provide tailored solutions to meet the vast majority of requirements and briefs.
Air conditioning hire
Whether you need a short-term or long-term solution, our fleet of full-function air conditioning systems are backed up by the decades of practical experience our staff have had working across a variety of industries. Our engineers don't just deliver items, but instead perform a critical survey, providing recommendation as to which of our rental units are most directly suited to your requirements.
_____________________________________________________________________________________________
For more information about temperature control rental solutions from Acclimatise, get in touch with us today on 01782 595 969 or by email sales@acclimatise.net