Why Rent? | Temperature Rental Solutions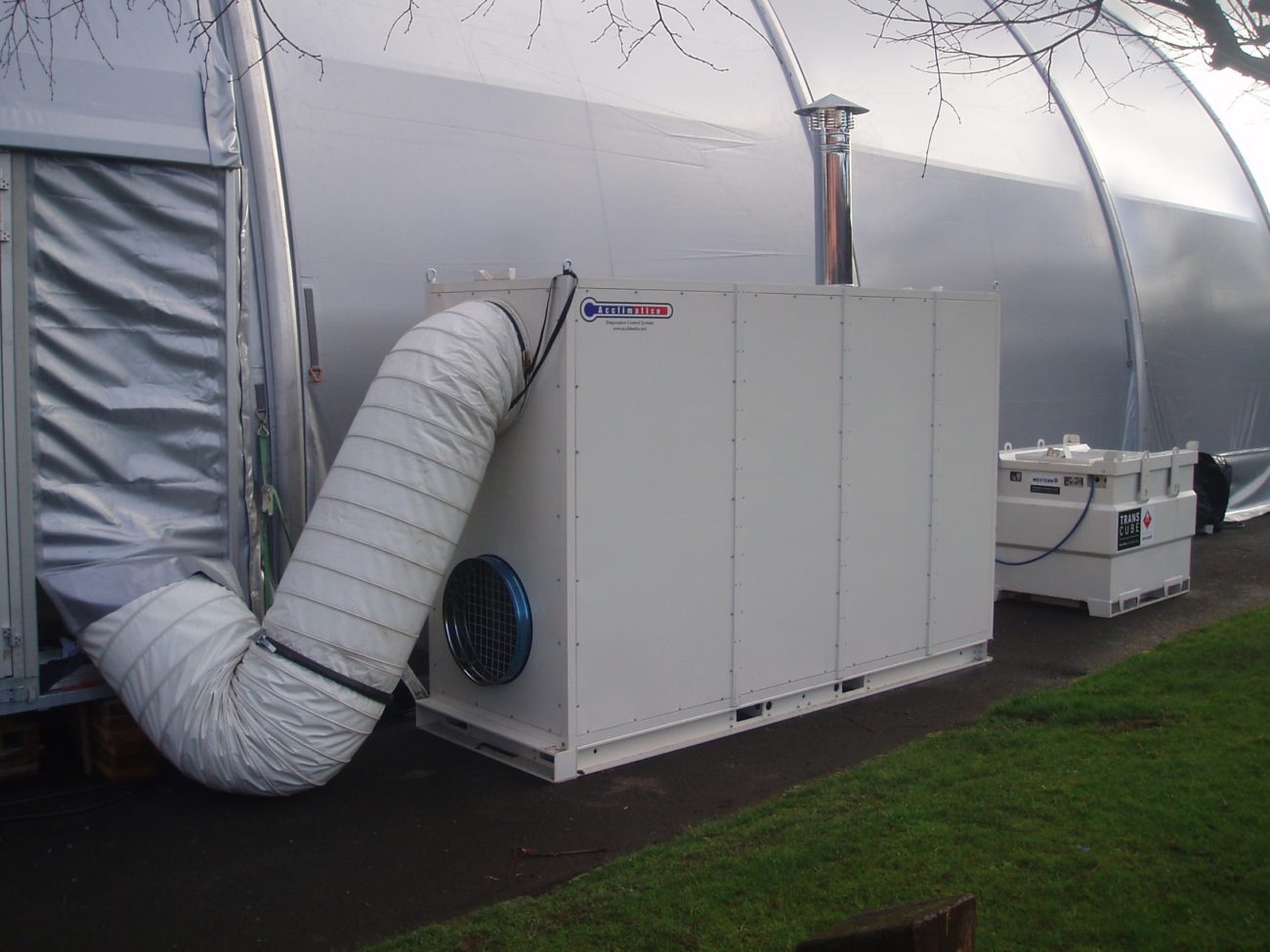 On first look, the idea of renting temperature control equipment might sound like postponing the inevitable. Here at Acclimatise, however, we use our years of industry experience to seamlessly deliver cost-effective temporary heating and cooling systems, intervening in a medley of different situations. To find out why our rental HVAC units are a must-have in any industry, read on.
Short or Long Term
Designed to the highest industry standards, our cutting edge heating and cooling rental units capably meet the various temperature demands placed upon them. Whether you're hosting a one-off, high-profile event or your company requires a long-term thermal control solution, we purposefully avoid time constraints on our turnkey heating and cooling hire. For many clients, there may be a busy period of production on the horizon. In these scenarios, our industrial HVAC hire proves an invaluable investment, helping to temporarily boost output exactly when it's most needed.
Temperature Tailored to Your Budget
The prospect of purchasing temperature units outright might be tempting, but thanks to our rental options, you can have a more cost-effective, streamlined alternative. Our specialist hire plans incorporate clients' precise heating and cooling needs, avoiding extra expense on needless equipment elements. What's more, in a bid to further minimise the unlikely event of system failure or breakdown, Acclimatise offers a comprehensive maintenance and after-sales service throughout any rental period meaning your business won't be inflicted with extortionate repair or upkeep costs.
To see our full range of rental services, simply look online. For quotes, specifications and other information, please call our team directly on 01782 595 969 today.