Keeping Cool in a Crisis with Chiller Hire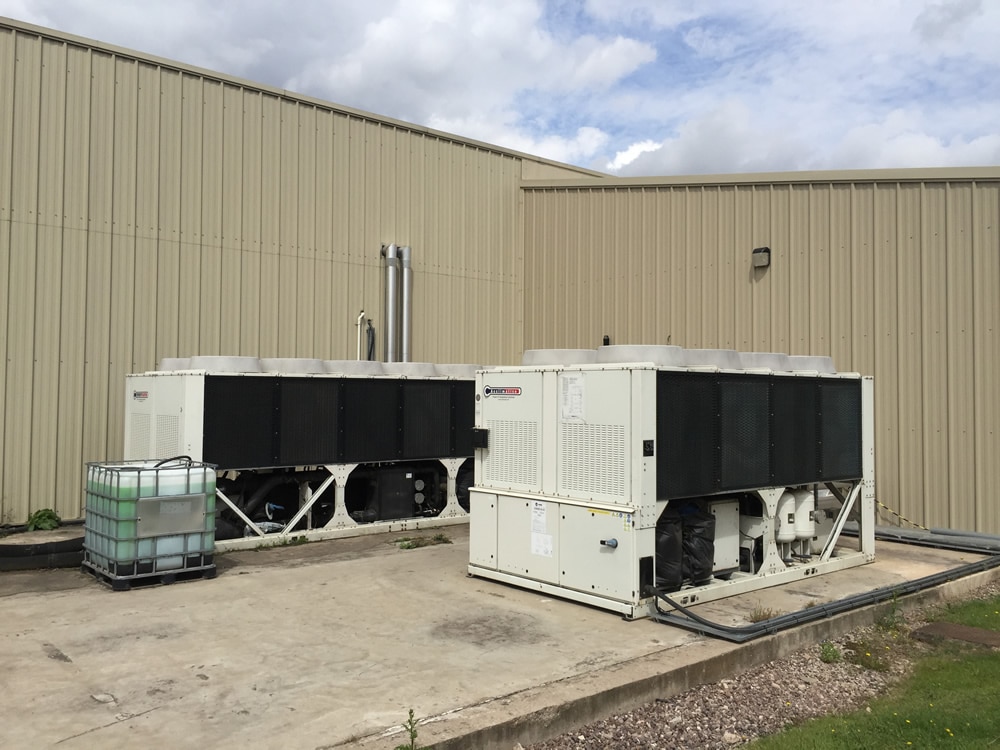 Outside temperatures are slowly warming up, chillers can have to work harder to maintain critical temperatures and increased pressure on these systems can lead them to malfunction or break down when a business relies on them the most. In the heat, stock can quickly deteriorate, and the climate can soon become unbearable for staff and customers and so minimising downtime is essential. Acclimatise's chiller hire service can get business back up and running in no time, keeping panic at bay and reducing any losses.
Comprehensive Solutions
Acclimatise are able to offer an all in one solution to businesses and organisations looking for chiller hire, with units ranging from 20kW to 1000kW. The modular design of the chillers we provide means that they are easily scalable to accommodate for peaks and troughs in demands and fit into small spaces and never impose on the day to day order of things. With a simple turnkey installation, our heating engineers can have systems delivered, installed and cooling things down in the same day, without the need for expensive groundworks or outsourcing of external teams.
Bespoke to Business
Although we aim to keep our solutions fast and efficient, each time our chiller hire is commissioned, we tailor our solution to the unique needs of the clients, so we can ensure that our chillers meet and exceed expectations. Identifying all impacting variables during our site survey, our team advise and provide a solution that is best equipped to a business's needs and can offer a range of add-on service to compliment, such as remote monitoring.
Experienced Engineers
It can be difficult to stay calm when disaster strikes, but our experienced engineers are cool, calm and collected and use their expert knowledge to bring things under control. Having provided chiller hire to a wealth of industries over many years, our engineers are equipped to provide solutions for events, small stores, industrial warehouse, the catering industry and many more.