Keeping Your Building Functional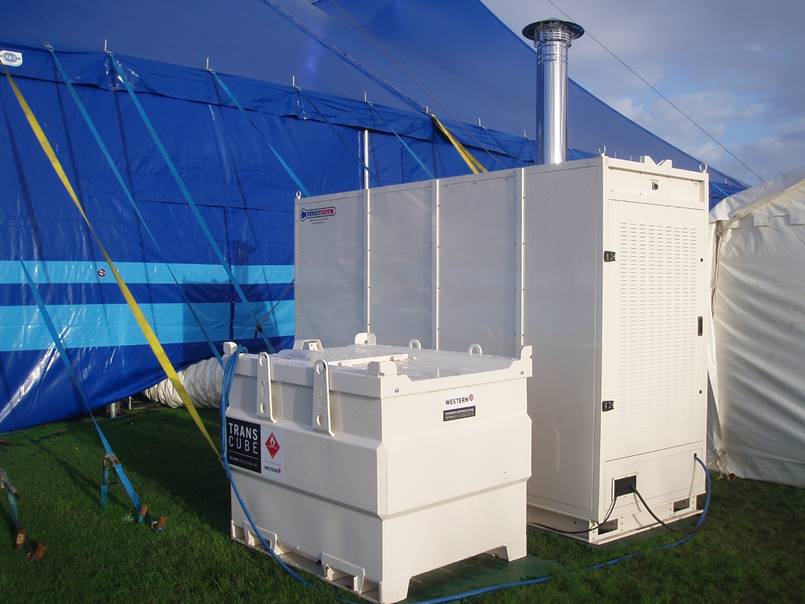 Through seasons, maintenance, disaster, and big projects, Acclimatise offers temporary temperature solutions to keep your systems up and running. Long or short term, heating or cooling, you need not look any further.
Seasonal
The weather can hold a big sway on the demands of your heating and cooling systems. Even with well-insulated buildings, large rises or drops in temperatures outdoors can have an impact on your systems inside. If you need extra cooling in the summer or extra heat in the winter, call Acclimatise to find out more about our solutions.
Maintenance
To upkeep your current systems, they must be routinely turned off and maintained. If you have large or old systems, then this can sometimes take longer than your business can reasonably sustain. But don't put off maintenance and risk a breakdown. Acclimatise can fit temporary solutions right into your current pipework to keep your building functional.
Disaster Recovery
It's essential to have a plan to minimise the damage done to your business when heating or cooling solutions break down. At Acclimatise we run a 24/7 emergency service to get the process started on bringing out emergency temperature solutions to your location.
Projects
Planning new projects with increased demand? If you're thinking big business this year, don't let your infrastructure be the one to spoil your plans. If you need excess power, then consider boiler hire and chiller hire from Acclimatise.
To find out more about what we can do for you, visit our website or contact us on 01782 595 969 or via email at rental@acclimatise.net.