Upcoming Projects – Keeping Your Services Live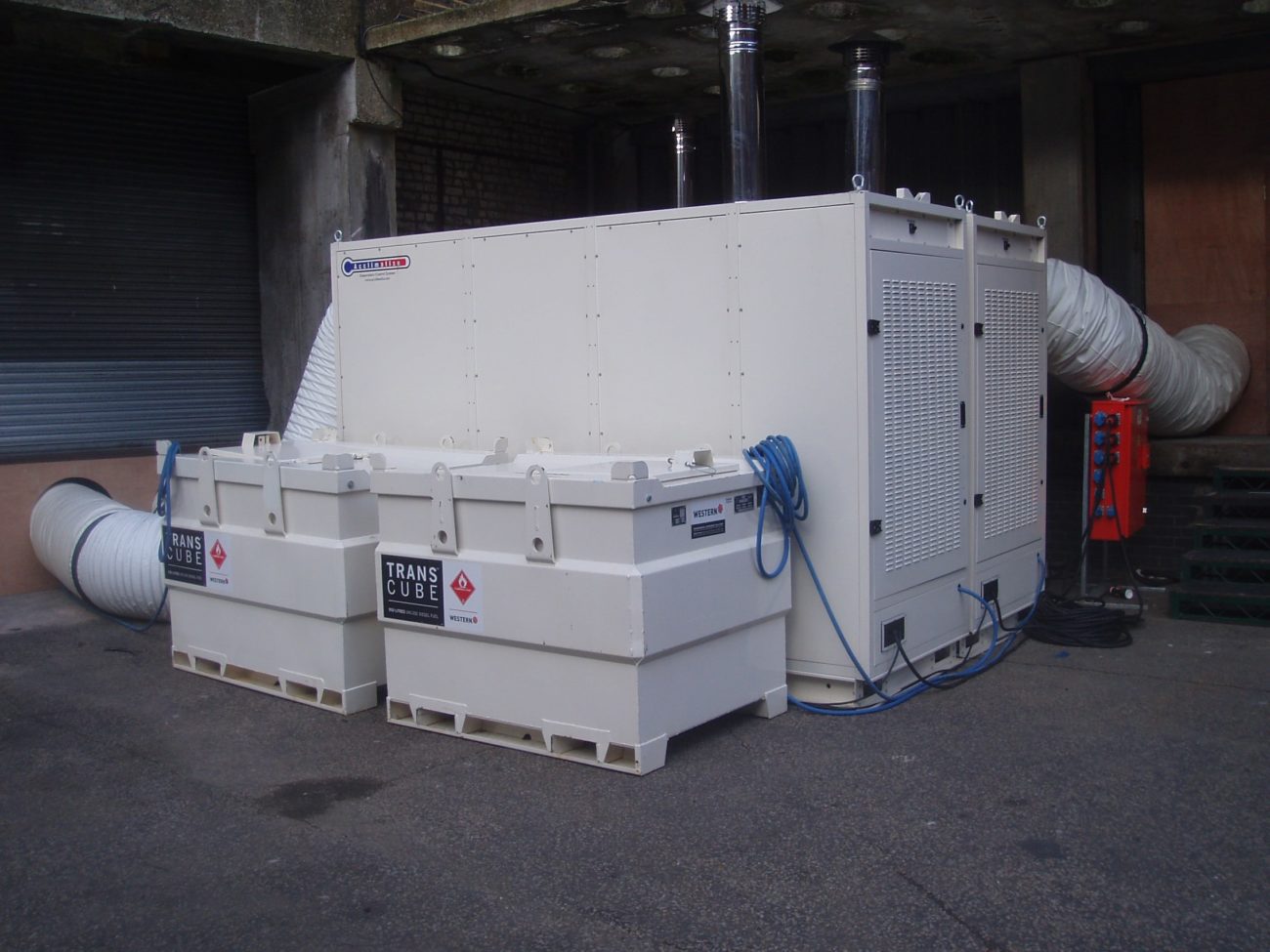 Does your business have upcoming projects that will put a strain on your current systems? If it would have a negative effect on your business to have a malfunction or breakdown then don't take the risk. Acclimatise is a leading provider of temporary heating and cooling systems across the country and can deliver temporary upgrades designed to fit in with all your existing pipework. During your free, no-obligation site survey, we will assess your exact requirements.
Extra Power
We can provide temporary heating and hot water systems to both the private and public sectors. Supplying anything from 50kW to 1000kW with maximum operating temperatures of 95°c but we will never "upsell" you more than you need. Our boilers have a small footprint to fit easily into small areas, they're modular, and scalable to achieve any requirement.
Acclimatise supply industrial and commercial chiller hire services available for various demands, with units ranging from 20kW to 1000kW. We install water- and air-cooled chillers, non-ferrous and low-temperature chillers with a capacity to cool as low as -45°
Disaster Recovery Planning
If you think that you'll manage with your current capacity, make sure you have a plan in place should the worst happen. Acclimatise disaster recovery planning uses the same detailed site survey to assess your requirements should you need emergency cover. We're available 24/7 to respond to your call and maximise up time for your business.
To find out more about what we do here at Acclimatise, visit our website or contact us on 01782 595 969 or via email at rental@acclimatise.net