Heating Things Up | Heater Rental | Acclimatise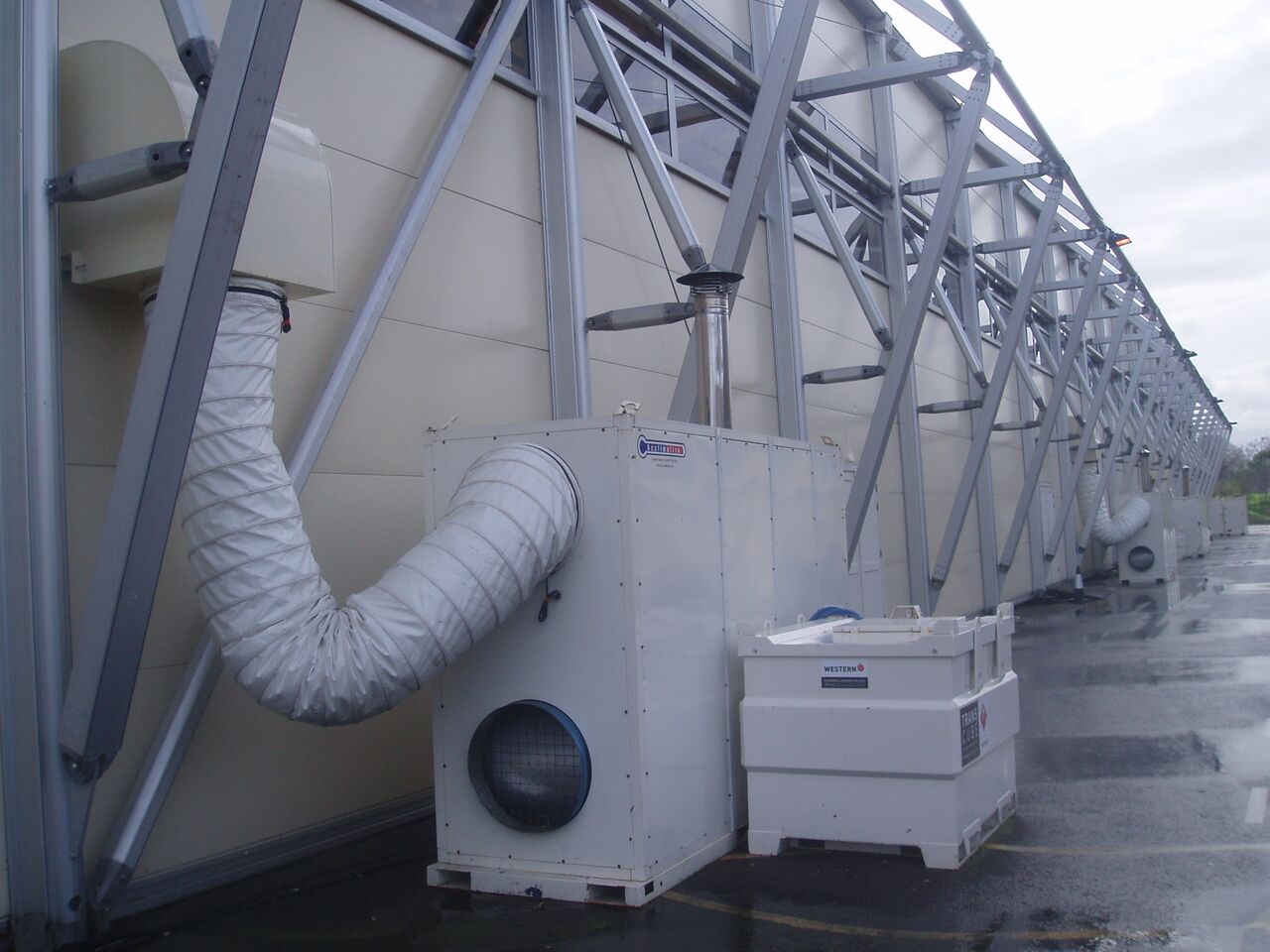 We may be getting into the warmer months, but that's no reason to discount heater hire solutions just yet. For those of you working in the commercial, events or industrial sector, you'll know the importance of having a consistent heating solution, from keeping customers comfortable to preserving staff welfare. Without further ado, let's start heating things up for your business.
Portable
We live in a society where most things are readily available. Channelling this same modern-day convenience, Acclimatise ensures that our heater solutions are practically at your fingertips. Whether you're at the top of the UK or the very bottom, we install our portable heater solutions nationwide as part of your cost-effective temperature regulation strategy. Ideal for events in the short-term or even as a long-term heating solution for office buildings, you can make the most of these mobile heater units.
Progressive
It's our aim to lead the way in ecological innovation within commercial heating solutions. Each of our heater rental units can run off diesel fuel, making for a temperature regulation system that's as environmentally friendly as it is efficient. What's more, having this cleaner form of energy consumption as part of your business approach proves an invaluable asset for your brand image, promoting a concern for the wider environment at the heart of your strategy.
Plan Ahead
Work with us and we'll work with you. Acclimatise delivers heating solutions that are carefully designed in line with each client's individual specifications. Be it event temperature management or commercial heating, our team of engineers can deliver tailored heater rental packages for a cost-effective and reliable solution. Call us on 01782 595 969 to discuss a project today, or see our full range of temperature regulation solutions online.